We are in the throes of Arundel Festival which is going well for Chindi at the moment. I have sold out of Search for the Light and am having to restock, which is great. One lady who bought one on Saturday came back to the stall on Sunday, when I was there, to say how much she was enjoying i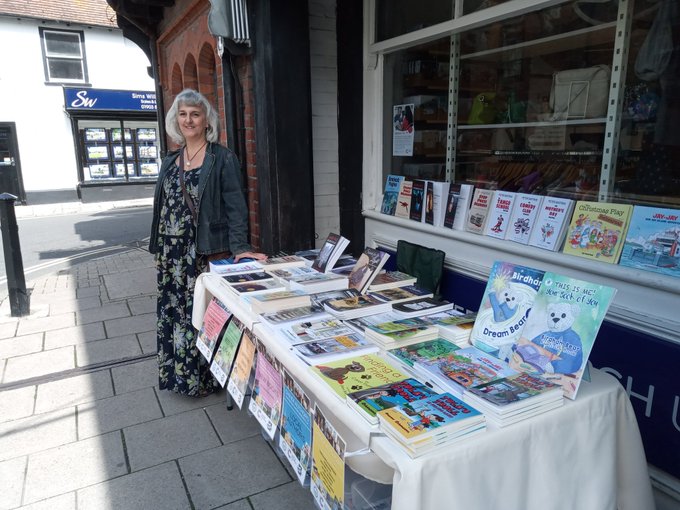 t. That's an amazing feeling for an author.
Helen Christmas, in this photograph, has been organising the stand this year and she's doing a cracking job. Helen writes gritty thrillers and yet she looks so sweet and demure in this photo. You can download her first book for free on Amazon. My husband loved it.
We are planning a book launch in Arundel for the Christmas Book – probably in early November. But it is now on pre-order as an e-book. It comes out on October 20th. If you buy a copy of the paperback on Amazon, the e-book is just a few cents more. My next priority is to get the paperback ready for publication.
I will also be working on my children's book, which I am now editing. Hopefully, it will be out for Christmas, but I need illustrations, a cover and the blurb – lots to keep me occupied.